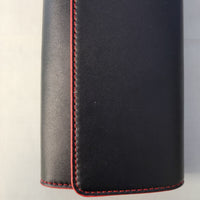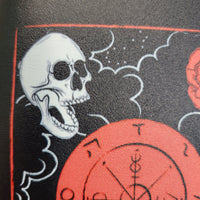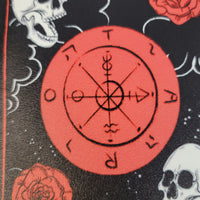 Wheel of Fortune Tarot Wallet
Our version of the Wheel of Fortune tarot card is featured on top of this wallet. Key meanings for the Wheel of Fortune card: Fate, intuition, karma, life cycles, destiny, cyclical change, etc. Surrender to fate and choose a red or black interior.

PU Leather, three fold sections. Total of 12 card slots, 1 zipper pocket, 4 pockets and 2 full length pockets for cash, multipurpose & large capacity. Single zipper closure.

Size: 7.48"(L) x 1.22"(W) x 4.02"(H)
Design by Kayla Bailey